A Real Estate Assistant
Who Handles Your Administrative Tasks and More
Your Wing Assistant is dedicated to you, and has been especially trained to perform tasks to better assist professionals in the real estate industry.
Let Your Wing Real Estate Assistant help you with paperwork, prospecting, research, and showings. Your assistant helps you grow and excel in your business by taking care of time-consuming, essential tasks that do not require your expertise. Focus your effort on closing more deals - your Wing Assistant will take care of the rest.
Find more qualified leads, faster
Less paperwork and administration
Focus your time on closing the sale
JUST SOME OF THE WAYS
Real Estate Professionals are Using Wing Assistant
Regular Communication and Follow-Ups
Regularly update & maintain communication with clients, agents, title officers, lenders, etc.
Real Estate Cold Calling
Reach out to prospects and introduce real estate opportunities, sign them up over phone and more.
Preparation of Listing Materials
Your Wing dedicated assistant can prepare pre-listing presentations, listing agreements, sellers' disclosures, etc.
Property Listing
Wing Virtual Assistant can input all listing information into MLS and marketing websites, and update as needed.
Managing Inbound Leads
Your Wing VA can track & coordinate all inbound leads from websites, social media & other online sources.
EXAMPLES OF
What Wing Real Estate Assistant can do
Wing Real Estate Assistants can:
...and other custom projects!

EXAMPLES OF
What Wing is Already Doing for Companies
REAL ESTATE BROKER, SACRAMENTO CA
USER:
I have a property listing that just went live and is good to go for Open House. I need help in having this taken care of in the MLS for the buyer agents.
WHAT WING DID
Wing proposed the nearest possible date and time for the customer to choose from. After the agreement, Wing added an Open House to the specific MLS listing and had it set to public for the listing to be visible across all real estate online marketplaces.
Connect Wing Assistant to Wing Receptionist or Wing Outbound Calling Agent
If you're a customer of another Wing service, or are interested in adding Wing Outboudn Calling or Wing Reception to your Real Estate Assistant plan, the services integrate seamlessly. Any action items you received on one service can be processed by the respective other service.
We can take care of to-do's and action items
One click set up
Completely customizable
Need Help with Calling Scripts? Leverage our Experts
Wing has former consultants and sales professionals on staff from top global consulting firms like McKinsey, SAP, Deloitte, and more - all available to help optimize your processes & scripts.
Expertise in several industries
Advice & guidance from experienced consultants
Free sessions for customers
SOFTWARE, APPS & TOOLS YOU ALREADY USE
Wing Works With Everything
Whether it's Slack, Salesforce, LinkedIn, Asana, Trello, Avaya, Zapier,
or any other software/tool, Wing Assistant will connect with it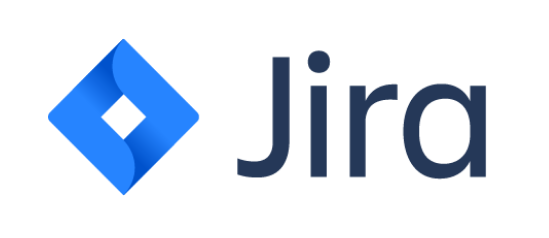 "My transactions have been smooth from start to close"
I have always been looking to find an efficient transaction coordinator who can complete tasks before deadlines and is proactive. With Wing Assistant, I can get to delegate my transaction needs in one go and can even complete them so much ahead of time so there's room for any revisions on my end. Things have been really awesome!
Pricing
LIMITED
$8,239$7,689/yr
Includes 1 user.
Need more than 3? Chat now
BASIC
$14,289$12,089/yr
$1299$1099/mo
Includes 3 users.
Need more than 5? Chat now
Works with your apps/tools
Available for Real-time instructions
Call & Text Wing, Mobile/Web Apps & Slack
Get Started