Unlimited Calls, Dedicated Callers
For a Fixed Monthly Price
If you've ever worked with another Sales Calling service, you know that charging by the minute or the number of calls eventually work out to be quite expensive.
We don't do that. Your caller is dedicated to you, and can make as many calls as possible every day, throughout the month. You can expect your Wing Caller to keep improving and close more deals over time.
Grow your sales pipeline
Take on large-scale outreach projects
Never make a sales call again
JUST SOME OF THE WAYS
Customers are using Wing Outbound Calling
Bill Collection
Wing Callers can help you get paid on-time by calling your clients to collect outstanding bills.
Customer Surveys
Wing Callers can help you conduct customer experience calls and deploy large-scale surveys.
B2B Telemarketing
Wing Callers can sell your products and services directly to business leaders.
B2B Appointment Booking
Wing Callers will reach out to decision-makers that meet your ideal client profiles and set up appointments.
EXAMPLES OF
What Wing can do
Wing Callers can perform sales and marketing activities for your company through Outbound Calls. See it as your own outbound call center, powered by a dedicated human caller who only works for you and utilizes economies of learning to generate more leads and close more deals as your grow.
Wing Callers are experienced in lead generation, real estate cold calling, cold sales calling, and prefer working closely with clients in a more personal setting, compared to a bulk outbound call center.
Wing Callers can:
...and other custom projects!

EXAMPLES OF
What Wing is Already Doing for Companies
REAL ESTATE DEVELOPER, SAN FRANCISCO
USER:
Connect with our clientele and invite them to our Downtown Condo presale event.
WHAT WING DID
Wing contacted 200 of the client's old customers, and 200 more from a prospect list produced by client and invited them to the presale event. Interested individuals were signed up over phone and contacts forwarded to client.
Connect Wing Caller to Wing Assistant or Receptionist
If you're a customer of another Wing service, or are interested in adding Wing Assistant or Wing Reception to your Wing Caller plan, the services integrate seamlessly. Any action items you received on one service can be processed by the respective other service.
We can take care of to-do's and action items
One click set up
Completely customizable
Need Help with Calling Scripts? Leverage our Experts
Wing has former consultants and sales professionals on staff from top global consulting firms like McKinsey, SAP, Deloitte, and more - all available to help optimize your processes & scripts.
Expertise in several industries
Advice & guidance from experienced consultants
Free sessions for customers
SOFTWARE, APPS & TOOLS YOU ALREADY USE
Wing Works With Everything
Whether it's Slack, Salesforce, Bitrix24, TalkDesk, LinkedIn, Asana, Trello, Avaya, Zapier,
or any other call center or telemarketing software, Wing Calling will connect with it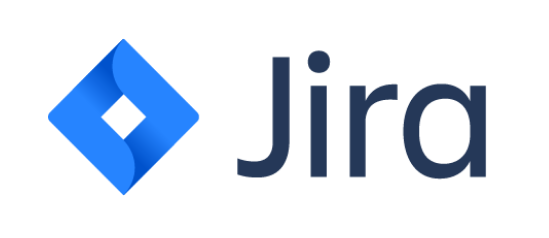 "Wing Calling has become an integral part of our sales trategy
Wing has developed into an integral part of our sales strategy. Our dedicated Wing Caller has grown with us and has handled a diverse range of campaigns so far - from following up with prospects after conferences and expos to handling day-to-day intro calls and demos. I can confidently recommend Wing Calling to businesses looking to supercharge their sales calling activities.
Pricing
LIMITED
$7,689$7,139/yr
Includes 1 user.
Need more than 3? Chat now
BASIC
$13,739$10,989/yr
$1249$999/mo
Includes 3 users.
Need more than 5? Chat now
Works with your apps/tools
Available for Real-time instructions
Call & Text Wing, Mobile/Web Apps & Slack
Get Started